Alicia Rio
Alicia Rio, the AVN Hall of Fame performer who appeared in hundreds of titles during the 1990s, died January 17 from unknown complications possibly connected to having contracted COVID-19, friends have reported.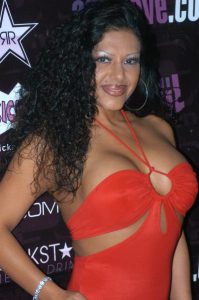 Born on February 16, 1966, she was 55 years old at the time of her passing.
Alicia Rio Quick Facts:
Birthday: February 16, 1966
Birthplace: La Capita, Mexico
Started in porn: 1992
Astrological Sign: Aquarius
Height: 5 feet, 2 inches
Weight: 110 lbs
Measurements: 34C-25-34
Rio's former husband, retired performer Steve Houston, told AVN that he learned of Rio's passing on January 18 from her niece, who said Rio had been found unresponsive at home the night before. "At this point, I can't really tell you what the cause of death was," Houston said. "They did bring up COVID. I'm really waiting to hear what the coroner's office comes up with. We'll just leave it that she passed peacefully and quietly at home."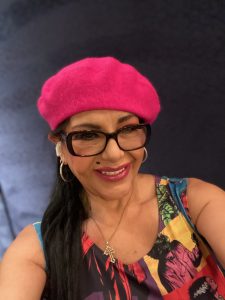 The possibility that Rio's death was COVID-related has been echoed by many close to her, including an immediate relative who posted on Facebook that "we believe it was ultimately a bout with Covid that cut her life shorter than we would have hoped and expected."
Houston related that he first met Rio in the summer of 1980 at a skating rink.
"It was an all-night summer skating rink—they would do it once a year where we were from … we're both from L.A.," he said. "And in 1986 we got married, and we would be married all the way up until 1998."
At the time Rio entered the industry, in 1991, Houston noted, she was the Deputy City Treasurer for the city of San Gabriel. "So she was an actual government official," he recalled, "and I at the time was at the Rio Hondo Police Academy, getting hired on with Monrovia Police Department. We were kind of an interesting couple that came into the business … one day she decided she didn't want to be a city treasurer anymore, and she wanted to be dancing and having fun, I guess.
"We had an amazing adventure in the industry," he went on. "She was loved by everybody. She was the real deal for the industry. She didn't come into the business because she needed money, she didn't come into the business because she came from an abusive family or like you hear about, she didn't come into the industry to be famous. She came into it because she loved having sex, and she just wanted to have her freedom to do what she felt like doing."
Elaborating on Rio's transition from government job to adult entertainer, Houston imparted that she was "the first Hispanic in the history of San Gabriel City to be elected to the Deputy City Treasurer position. She has a bachelor's degree in business, and she went up for another, higher position, which would be the City Administrator. She had been there five years … they passed her up, they hired this pretty little blonde girl who was there part-time for two years. Later on we found out that that pretty little blonde girl was fucking the people that she needed to fuck to get the position. And when she found out, she came to me one day very depressed and said, 'You know what? I got fucked and I didn't enjoy it. I want to do the fucking now.'"
Because she had accrued so much vacation time during her tenure, Houston explained, Rio was able to collect wages from the city for six months while she embarked on her triple-X movie career.
As for himself, when Rio's adult work became an impediment to his being able to pursue his lifelong dream of becoming a police officer, Houston said he chose to follow her on that path, and has "no regrets" about doing so. Though he left the industry in 2002, he reports that he and Rio "would stay very close and very tight up until the day she passed away. Everything that she would do, she would send me pictures, we'd talk about it.
"It's a sad loss. She was my best friend."
Aside from being inducted into the AVN Hall of Fame in 2004, Rio was bestowed a Lifetime Achievement Award the following year by the Free Speech Coalition at its now defunct "Night of the Stars" annual fundraising event. Among her most notable credits are Paul Thomas' Borderline (Vivid Entertainment, 1995), Reflections of Rio (Wicked Pictures, 1993) and Fantasies of Alicia (Video Team, 1995).
Asked if he had anything else to add about Rio, Houston said, "Just that I loved her very much."
This memorial for porn star Alicia Rio was last updated on January 26, 2022 and was considered to be accurate at that time. If you see an error on this page please contact us and let us know.
During the span of their career, pornstar Alicia Rio was known as
Alica Rio
,
Alice
,
Alicio Rio
,
Carmin
,
Kora
,
Malia
Age at time of death: 55
See other porn stars who were born in: 1966
See other porn stars who died in: 2022