Amber Rayne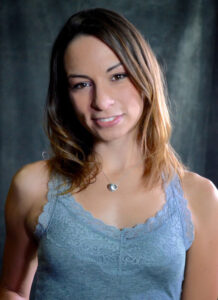 Amber Rayne passed away on April 2 as that result of a cocaine overdose, a spokesman for the Los Angeles County Medical Examiner's Office told TheWrap on Friday. Her death was ruled an accident.
ORIGINAL:
Amber Rayne, the porn star who accused James Deen of sexual assault, has died at age 31. She was found on Sunday, April 3 and was reported at the time to have passed away in her sleep, according to AVN.
Rayne worked in the adult film industry for over 10 years and had more than 500 credits to her name. She made headlines late last year when she and number of other porn actresses accused Deen of sexual assault during filming.
Here's everything you need to know.
---
1. Rayne Died at Age 31, Possibly Due to an Overdose
Rayne died at her home in the San Ferndando Valley in Los Angeles. The autopsy results will be released later this week with the actual cause of death, but there are already conflicting reports about the circumstances surrounding her death.
AVN reports she passed away "peacefully in her sleep" at home either late Saturday night or early Sunday morning. She also reportedly collapsed in her home at an unspecified time and was later pronounced dead at 3:16 p.m. on April 2, Assistant Chief Coroner Ed Winter of Los Angeles confirmed to The Hollywood Reporter. There were no signs of foul play or physical trauma.
"She evidently was with a friend. It was reported as a possible accident, a possible overdose," Winter also told New York Daily News.
The actress posted to her Twitter early Saturday morning in response to @PrinceYashua, who is also in the porn industry. An hour before that tweet, she posted this message about a friend who was concerned for her.
Rayne revealed in 2007 that she was a survivor of uterine cancer. She told CFM Music Scene that she had to decrease her activity due to "the relentless effects of chemo [therapy]."
---
2. She Said Deen Raped Her While Filming & There Was 'So Much Blood I Couldn't Finish the Scene'
Rayne came forward in December 2015 with her story accusing Deen of sexual assault while filming a scene in 2006. She claimed the porn actor got overly physical after she called him a "son of a b***h" while in the middle of a sex act. Rayne described the scene, in which Deen also allegedly punched her in the face, in vivid detail to The Daily Beast.
We were in a piledriver, he was f**king me in the ass and I said something like, 'Yeah f**k me like that you son of a b***h.' His face twisted and he came down on my face two times—close-fisted. I was punched in the face while he was still in my ass and then he starts going crazy on my butt—extreme, brutally f**king it. He just starts shoving things in to the point where he ripped it and I bled everywhere. There was so much blood I couldn't finish the scene.
Rayne refused to work with Deen for a few more years, but then agreed to shoot with him under a director who she trusted. She says he had "grown up significantly" since their last encounter, and they have since become friends. But when she saw Deen's other alleged victims come forward, she couldn't stay silent any longer.
"I can't blame it on immaturity anymore. I can't blame it on being new to the industry and being some young kid. No, you know better," Rayne told The Daily Beast.
Deen responded to The Daily Beast that he was "shocked" and "completely baffled" by the nine women who accused of sexual assault on set. In reference to the incident Rayne described, he said there is video of the scene and "you can clearly see it not happening the way it is represented in the media."
The late Chico Wang was the director of their movie called No Swallowing Allowed #9 wrote about the specific scene in a 2006 forum post.
The tone of the movie is essentially light and breezy but it seemed that I went a bit overboard when one of the girls, Amber Rayne, suddenly couldn't finish her scene because of backdoor problems.
---
3. She Racked Up More Than 500 Porn Credits
Rayne was known for her "wild, no-holds-barred sexual performances" and had more than 500 credits to her name, according to AVN. Her work won her AVN's Unsung Starlet of Year Award in 2009 and she racked up multiple AVN Award nominations including her performances in 2009's The 8th Day and 2015's Wanted. The porn actress took an early interest in the industry, she told CFM Music Scene.
I have always had an interest in the adult industry. I would watch it late at night or on the computer just because I was so interested in it and I had always been a very promiscuous person. (I have always had very few boundaries.) Once I left mainstream, a dear friend of mine in the adult industry, who always teased me about jumping the fence so to say, invited me out to one of their parties. I went and just fell in love with the people there. And really it just went from there.
Many of her friends and colleagues have shown an outpouring of grief via Twitter over the last couple days. Stormy Daniels, the director of Wanted, spoke to AVN and called Rayne "one of the best actresses."
She was a really good friend, and one of the best actresses and performers that I've ever had the pleasure to work with, and I'm just glad that I had the opportunity to work with her and call her a friend.
---
4. Rayne Was A Professional Actor Before She Joined the Porn Industry
Rayne was born Meghan Wren in Detroit. She arrived in Los Angeles after six months of touring with the company of Les Miserables as a swing/understudy. She majored in Theatre Arts at California State University, Los Angeles and then worked mainly as an extra in television and movies.
She recently spent the Easter holiday with her family in the San Francisco area. Her photos with a little baby had many of her Twitter followers wondering if she had a child, but she tweeted a couple times that he was her nephew.
---
5. Her First Horse Was Named Amber Rayne
Rayne shared many photos of her horse, which Daniels is now caring for. Her first horse as a child was named "Amber Rayne." She would bring her dog Clover to the horse farm with her where the pup would run in the mud and play with the horses.
The actress also was a big fan of the NHL team San Jose Sharks. She had season tickets for the Anaheim Ducks just so she could watch her Sharks when they came to LA.
This memorial for porn star Amber Rayne was last updated on March 19, 2021 and was considered to be accurate at that time. If you see an error on this page please contact us and let us know.
During the span of their career, pornstar Amber Rayne was known as
Amber Rain
,
Amber Rayne
,
Amber Raynes
Age at time of death: 31
See other porn stars who were born in: 1984
See other porn stars who died in: 2016