Candy Manson
Porn star Candy Manson passed away two months ago, this would have been about January of 2022. No additional details are available about her death at this time.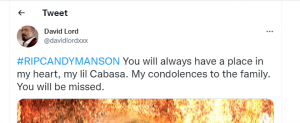 Right now I don't have the exact date or cause of her death. Just that her friends and former porn co-workers are reporting that she passed.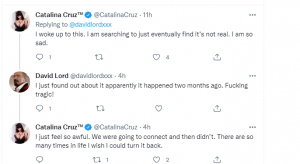 Candy Manson was a blonde bombshell who started in porn in 2005. She filmed almost 300 scenes during the span of her career. She was born on November 11, 1983, making her 38 years old at the time of her death.
Sienna West had this to say about the passing of her friend Candy Manson.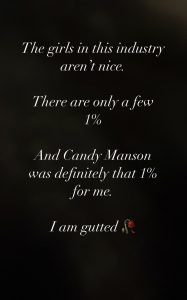 This memorial for porn star Candy Manson was last updated on March 14, 2022 and was considered to be accurate at that time. If you see an error on this page please contact us and let us know.
During the span of their career, pornstar Candy Manson was known as
Candy Mansion
,
Candy Manson
Age at time of death: 38
See other porn stars who were born in: 1983
See other porn stars who died in: 2022