Carla Mai
A porn star who appeared on Great Britain's version of "Jersey Shore" has died after she was allegedly pushed from a first-floor flat at a drug-fueled party.
Heartbroken pals of Aimee Spencer poured out their grief, with one saying: "We pray the angels have taken you to heaven."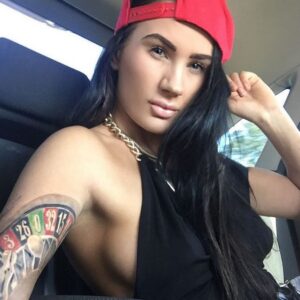 Friends and family were devastated to learn the model, known by her stage name Carla Mai, died from injuries she suffered after allegedly being pushed out a first-floor flat window.
Spencer, once seen climbing into bed with star Vicky Pattison on TV's "Geordie Shore," was rushed to a hospital after landing on a patio during a drug-fueled party.
Doctors battled for nearly a week to save her as she lay on life support, but the 27-year-old finally passed away on Monday.
A local 28-year-old man was arrested following the incident on suspicion of attempted murder at the flat overlooking Brighton beach.
A woman, also 28 and from the city, was held on suspicion of possession with intent to supply a Class A drug.
Both were bailed until Sept. 5.
Tributes to Spencer, the subject of a 2014 TV documentary "The Truth About Webcam Girls," poured in from family, friends and admirers around the globe.
Best pal Levi Clarke, 36, from Southend-on-Sea, Essex, said: "We will never forget you and our good times together, you will be sorely missed.
"We pray the angels have taken you to your resting place in heaven with your awesome house playlist and your cheeky smile.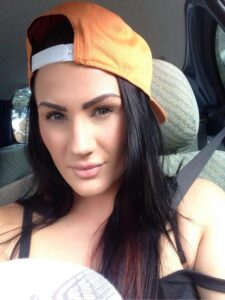 "This is so sad."
Aimee's sister Daria Spencer, 23, said: "I can't believe she's left us.
"She put up a fantastic fight and I'll love her for ever."
Dad Richard, 67, changed his Facebook cover page to a picture of the model in tribute.
And her family said in a statement: "Our beautiful, quirky, one-off daughter, sister and friend sadly passed away at 4.47pm on Monday 18th July.
"If Facebook and Twitter comments are anything to go by, her legacy she leaves be­hind are memories for friends and family alike that were lucky enough to share in her fun and enthusiasm for life."
Spencer, who lived in Brentwood, Essex, described herself as a "glamour model and adult performer" and had worked with several X-rated production companies in the UK and US.
Her "Geordie Shore" appearance came when she was invited to a party at the cast's villa in Magaluf, where the cast have recently returned to film their latest season.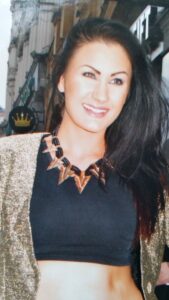 Spencer joined Pattison in bed before passing out while her pal slept in a bed with reality star Jay Gardner.
The porn star said of it later: "God that was embarrassing, lucky me got picked to go back to the party villa.
"All I remember is rolling around on the floor like a drunk loser and jumping in bed with Vicky."
A Sussex police spokeswo­man confirmed the tragedy.
She said: "Officers are continuing to investigate the circumstances of how she fell from the window."
Personal Info

Stage Name
Carla Mai
Real Name
Aimee Spencer
Profession(s)
Actress
Birthday
September 5, 1989
Death
July 18, 2016 in Brighton, East Sussex, England, UK  (head injury sustained from fall)
Birthplace
Chigwell, Essex, England, UK
Weight
136 lbs (62 kg)
Height
5 feet, 7 inches (170 cm)
Tattoos
Flowers lower left belly
This memorial for porn star Carla Mai was last updated on March 24, 2021 and was considered to be accurate at that time. If you see an error on this page please contact us and let us know.
During the span of their career, pornstar Carla Mai was known as
Carla Mai
Age at time of death: 27
See other porn stars who were born in: 1989
See other porn stars who died in: 2016