Cody Lane
Sources are reporting that Cody Lane jas died. She was hit by a careless driver on December 16, 2020. She eventually passed on January 9, 2021, at 10:307 AM from injuries related to the crash.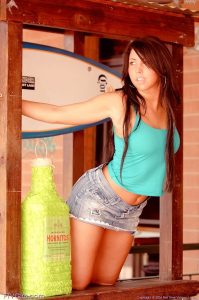 Her family has set up a GoFundMe to help cover funeral costs.
Cody Lane began in porn in 2006 and appears to have stopped filming in 2017.
Her obituary was posted in Lousiville, KY, where she lived with her daughter.
Carla Rebecca Rushing Obituary

Here is Carla Rebecca Rushing's obituary. Please accept Echovita's sincere condolences.

It is with deep sorrow that we announce the death of Carla Rebecca Rushing (Louisville, Kentucky), who passed away on January 9, 2021, at the age of 34, leaving to mourn family and friends. You can send your sympathy in the guestbook provided and share it with the family. You may also light a candle in honor of Carla Rebecca Rushing.

She was loved and cherished by many people including : her parents, Carlton G. Rushing and Rebecca L. Clark; her daughter Chloe G. Rushing; her siblings, Glen Eric, James Michael, Aaron Carlton, Julie Denise and Stacey Barnett; and her close friend Greg Collins.
Personal Info

Stage Name
Cody Lane
Profession(s)
Actress
Birthday
November 28, 1986
Death
January 9, 2021
Birthplace
Louisville, KY
Weight
125 lbs (57 kg)
Height
5 feet, 4 inches (163 cm)
Tattoos
Shamrock on right bikini line; Stars on Left shoulder blade; Sunburst lower back; 2 stars on right foot
Piercings
Labia; Navel; Right nostril; Left labret
This memorial for porn star Cody Lane was last updated on March 24, 2021 and was considered to be accurate at that time. If you see an error on this page please contact us and let us know.
During the span of their career, pornstar Cody Lane was known as
Codi Lane
,
Codi Star
,
Codi Starr
,
Cody
,
Cody Lane
,
Cody Star
Age at time of death: 34
See other porn stars who were born in: 1986
See other porn stars who died in: 2021