Imani Reign
Amateur performer and content creator Imani Reignx has died following a crash on the Palmetto Expressway in southwest Miami, Florida on March 22.
Florida Highway Patrol troopers responded to the scene near SW 8th Street at around 6:30 a.m., Sunday.
According to troopers, the Honda motorcycle she was riding as a passenger lost control on the Expressway. Both Reignx and the male driver were ejected.
Reignx collided into roadway signage and was pronounced dead on the scene, troopers said.
The driver of the motorcycle was transported to Jackson Memorial Hospital's Ryder Trauma Center in unknown condition, according to WSVN.
Our deepest sympathies go out to Ms. Reignx's friends and family.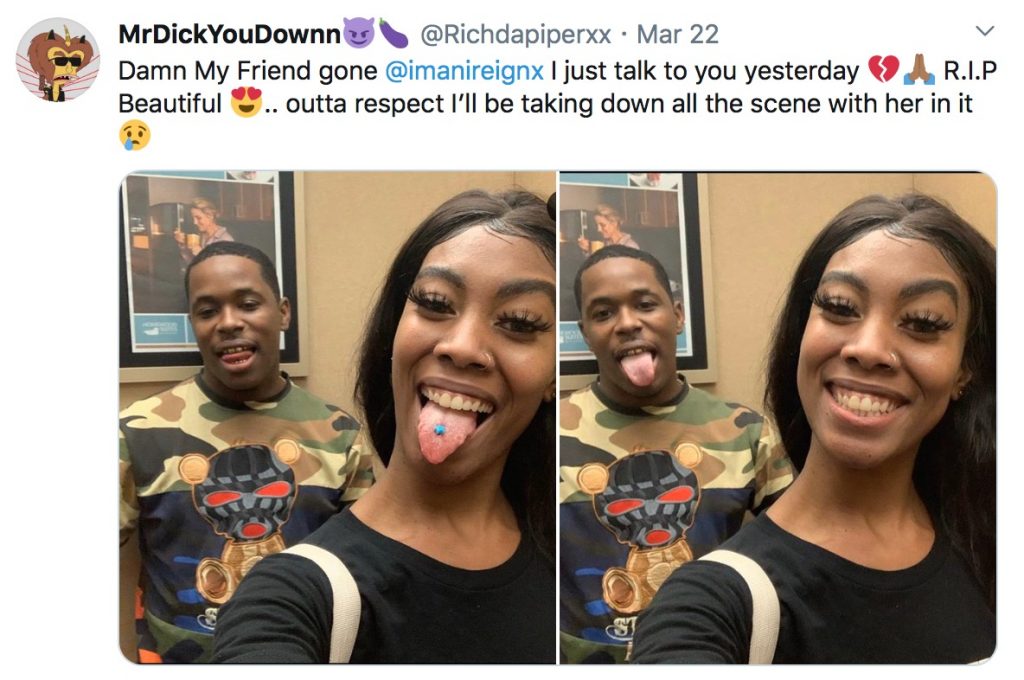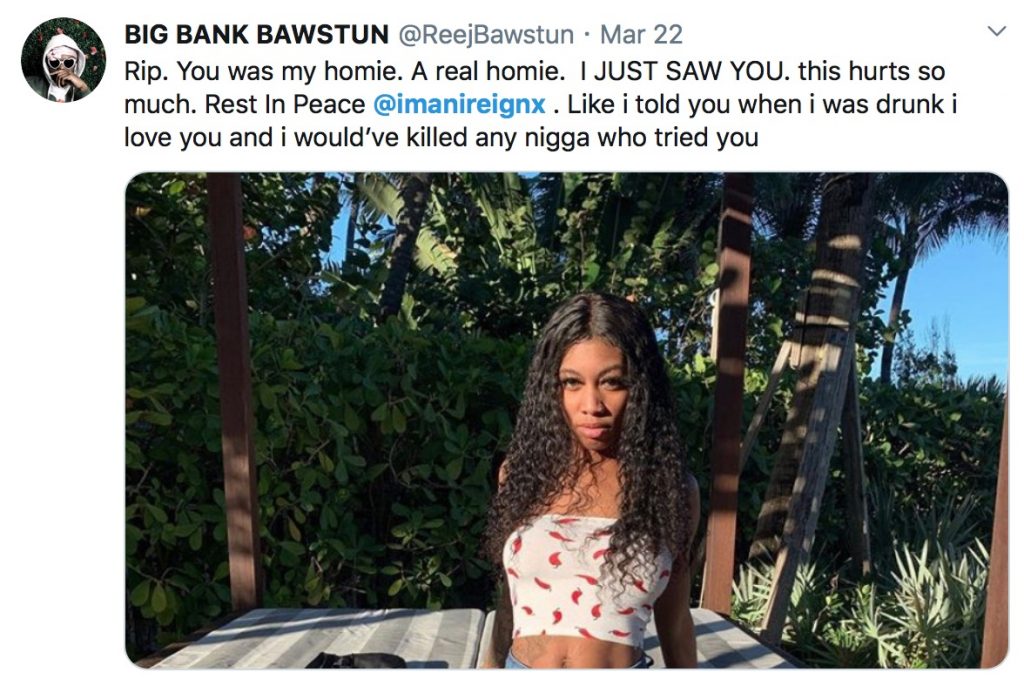 Personal Info

Stage Name
Imani Reign
Profession(s)
Actress
Year active
2020
Death
(accident)
Tattoos
Roman numerals on right collarbone; Left flank; Full sleeve right arm; Under left wrist; Right shoulderblade; Left shoulderblade; Left side of lower back; Lines of script on right side of lower back; Left hip; Right thigh; Left thigh; Dreamcatcher on left ankle; Right foot
Piercings
Left nostril; Tongue; Nipples; Navel
This memorial for porn star Imani Reign was last updated on March 22, 2021 and was considered to be accurate at that time. If you see an error on this page please contact us and let us know.
During the span of their career, pornstar Imani Reign was known as
Imani Reign
See other porn stars who died in: 2020