Jake Adams
Male performer Jake Adams (@jakeadamsxxx)  died in a motorcycle accident in LA. His roommate has apparently confirmed that it was in fact Jake Adams who died.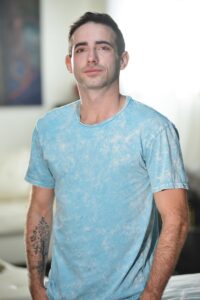 He passed away on July 14, 2021, in a crash on westbound 101 Freeway near Encino. The crash involving a motorcycle and another vehicle happened around 4:15 p.m. at White Oak on the westbound side of the freeway. The cause of the crash is still under investigation.
Jake Adams started his career in the adult industry in 2017 and performed in more than 700 scenes. He was born on July 20, 1992, making him 29 years old at the time of his death.
This memorial for porn star Jake Adams was last updated on July 15, 2021 and was considered to be accurate at that time. If you see an error on this page please contact us and let us know.
During the span of their career, pornstar Jake Adams was known as
Jake Adams
,
Jake Addams
Age at time of death: 29
See other porn stars who were born in: 1992
See other porn stars who died in: 2021