Jordan Ash
Male performer Jordan Ash was born on May 27, 1978, in Florida. He entered the adult industry in 2005 and in that time performed in over 1800 scenes.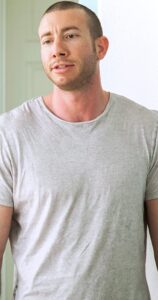 He died on October 19, 2020.
We spoke with a close friend who confirmed his passing on Monday, October 19th of this year. He has previously been diagnosed with a brain tumor right about the time Jordan stopped performing in 2016.
"He's in a better place now," the friend said. "He's not suffering anymore."
It was her understanding that he spent the last few months of his life in hospice care in California before he passed away. Jordan will be missed greatly. May he rest in peace.
This memorial for porn star Jordan Ash was last updated on July 3, 2021 and was considered to be accurate at that time. If you see an error on this page please contact us and let us know.
During the span of their career, pornstar Jordan Ash was known as
Jordan
,
Jordan Ashe
,
Jordan Ashley
,
Jorden Ashley
Age at time of death: 42
See other porn stars who were born in: 1978
See other porn stars who died in: 2020