Logan Long
34-year-old Long Long died on Monday, May 16, 2022. He was in the hospital battling pneumonia.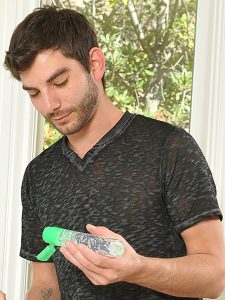 Close friend and fellow performed Fallon West confirmed his passing.
"The doctors did everything they could. He was sick with pneumonia at the hospital and didn't make it. "I loved Logan with all my heart, and his family and I are grieving. … It is devastating that Logan is gone."
Born on February 7, 1988, Logan Long began performing in porn in 2016, during which time he starred in more than 1,000 scenes.
Date of Birth: February 7, 1988
Location of Birth: Toluca Lake, California
Date of Death: May 16, 2022
Astrological Sign: Aquarius
Started in Porn: 2016
Height: 6 feet 0 inches
This memorial for porn star Logan Long was last updated on May 19, 2022 and was considered to be accurate at that time. If you see an error on this page please contact us and let us know.
During the span of their career, pornstar Logan Long was known as
Damon
Age at time of death: 34
See other porn stars who were born in: 1988
See other porn stars who died in: 2022