R. Bolla
R. Rolla was born on December 16, 1947, and died on December 27, 2018. He worked in porn from 1975 to about 1987, however in 1992 he made a short return, doing 2 new movies.  He was considered one of the golden age of porn actors – having starred in one of the most famous of all porn movies, Debbie Does Dallas. R. Bolla was in the last scene of the movie, the one with Bami Woods.
In 1997 he was inducted into the AVN Hall of Fame. In 2008 he was inducted into the XRCO Hall of Fame.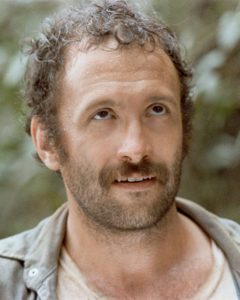 He was one of the few people in porn who went on to have a career in mainstream, but he often ran into problems with people not wanting to work with him because of his porn past.
His last known work was in the low budget mainstream movie "I Filmed Your Death", which is currently in post-production. The main star of the movie is Peter Tork of The Monkees.
This memorial for porn star R. Bolla was last updated on April 11, 2019 and was considered to be accurate at that time. If you see an error on this page please contact us and let us know.
During the span of their career, pornstar R. Bolla was known as
Bob kerman
,
Bobbie Ball
,
Martin Spellman
,
R. Bolla
,
Richard Balla
,
Richard Bolla
,
Robert Kerman
,
Robert Kerr
,
Sam Speed
,
Tom Triplett
,
Trevor Manmack
Age at time of death: 71
See other porn stars who were born in: 1947
See other porn stars who died in: 2018