Raven Alexis
Former porn star Raven Alexis was born on January 28, 1987, in Spokane, WA. She died on March 23, 2022, from reported complications relating to Crohn's. She was 35 years old at the time of her passing.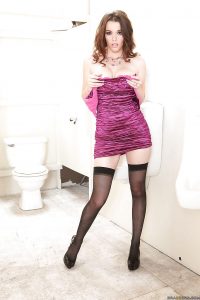 Raven Alexis began her career in porn in 2008. She spent most of her career as a contract girl for Digital Playground, which at the time was one of the top companies in the industry.
Her husband left the following messages on Instagram about her passing.
To the amazing life and memory of Isabella Rose Larsen. She passed away yesterday from GI Crohn's / colitis issues leading to infection and sepsis that were unexpected. Words can't express how much of a shock this is. Please keep us in your prayers, myself, Branden, Matthew, Camden, and Riley Grace need your Love. You were my world, my ride or die, and my obsession. Even though the short time I felt we had of the last 8 years, felt like 50 and what we're able to love accomplish and do. Even though you won't be with me in person, I know you will be with me in heart and spirit. We love you so much my Bellabae, my @trubeautybossbella, my everyfing. Your light shined brighter than the sun with love, acceptance, and compassion. Until we meet again, your Universe.
INSTEAD OF TEXT OR CALLS, PLEASE LEAVE A BEAUTIFUL MOMENT, EXPERIENCE, STORY OR COMMENT BELOW.

she will feel and see these, as will I. Thank you for your understanding, and giving us time to heal. ❤️
Thank you to the love that Bella has created, through all of the thoughts, tears, smiles and prayers. She was the most amazing woman to people, and did this through love, compassion, and kindness. She never judged a situation, and could feel the energy when someone needed a thought, prayer, or simple text.

She was my 'everyfing', and I feel she touched everyone in a very unique specialized way. She did not want people to be sad, knowing she could gone someday. She had written a letter expressing these things, if we ever happened to lose her, so I want everyone out there to know that she was not in pain, she is at peace, and she will be with us all individually
"I am just a thought away." (If you knew bella, she planned (EVERYTHING!)

Please come to her CELEBRATION OF LIFE, and give her the love back that she gave to everyone. We will be doing an open mic, so we can all share our beautiful stories of OUR beautiful Bella. I would challenge you in your hearts, to share that special touch she gave you. I'm so excited to show, and hear the stories of Bella's beautiful journey through this life.

We will have a moment of silence at our beautiful time, 11:11 in her memory.

When we talked about death, she always questioned at times, who would fill her room. If there's one thing I could ask for my amazing Bellabae, is for us to fill her room. She was always so humble to think she had impacted so many lives around her. Thank you from myself, our four children, and our family and friends. Your messages of love have got us through these trying times. ❤️

CELEBRATION OF LIFE – SATURDAY, APRIL 2, 2022 10:00 AM 2852 SOARING PEAK AVE HENDERSON, NV 89052 Gate code #4424
Raven Alexis officially retired from porn in 2012. She would go on to marry Trevor Larsen, a well-known health and beauty guru in Las Vegas. In January her husband posted one of the last known public photos of Raven Alexis, taken before her death a few months later.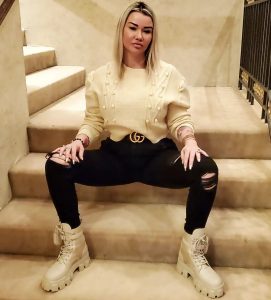 This memorial for porn star Raven Alexis was last updated on March 29, 2022 and was considered to be accurate at that time. If you see an error on this page please contact us and let us know.
During the span of their career, pornstar Raven Alexis was known as
Alexis Raven
,
Raven Alexis
,
Raven Elexis
Age at time of death: 35
See other porn stars who were born in: 1987
See other porn stars who died in: 2022