Rebecca Brooke
Rebecca Brooke (born Mary Mendum, February 21, 1952 — July 17, 2012) was an American former pornographic film actress and model who specialized in sexploitation films, including both hardcore and softcore pornography in the 1970s. Vern L. Bullough wrote that Brooke was "one of the true beauties to grace the porn screen.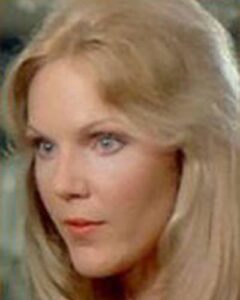 Contrary to some of the characters she portrayed, Brooke was a very private but kind and compassionate person in reality. Brooke married (and divorced) twice and had no children. She was known to be very skilled at cooking, and she worked at the Waldorf Astoria in New York City after her film career.[citation needed] Later, she, with her husband at the time, owned a restaurant in Memphis, Tennessee. However, Brooke lost this restaurant after a divorce. Pornographic actor Jamie Gillis (in a DVD interview) has said that Brooke converted to Islam shortly after retiring. In the last few years of her life, Brooke lived alone in Boca Raton, Florida.
Although there are rumors that she is still alive and that she may have even faked her death, Brooke died of an accidental drowning due to a fall on July 17, 2012 in Boca Raton, Florida. With respect to her wishes, there were neither announcements nor services of her death.
Personal Info

Stage Name
Rebecca Brooke
Profession(s)
Actress
Birthday
Death
in Boca Raton, Florida, USA  (drowning)
Birthplace
USA
Years Active
1974-1976 (Started around 22 years old)
This memorial for porn star Rebecca Brooke was last updated on March 22, 2021 and was considered to be accurate at that time. If you see an error on this page please contact us and let us know.
During the span of their career, pornstar Rebecca Brooke was known as
Mary Bendum
,
Mary Mendum
,
Misty Grey
,
Rebecca Brooke
,
Veronica Parrish
Age at time of death: 60
See other porn stars who were born in: 1952
See other porn stars who died in: 2012