Valentina Vaughn
Penthouse Pet Valentina Vaughn passed away in March of 2021. She was the June 2005 Penthouse Pet of the Month, during which time she told the magazine …
The greatest means of self-expression is through your body's own movement. My favorite sexual fantasy involves an authority figure who's overstepping a professional boundary. An on duty police officer, a boss, a teacher, a doctor. They all turn me on.
Born in Baltimore, Maryland on March 15, 1983, she starred in just over 30 adult titles from 2005-2012, all mostly just solo, or girl/girl.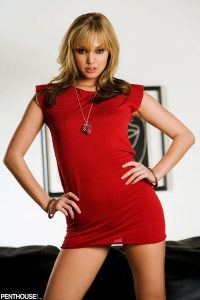 Her former publicists (from when she was a Penthouse Pet) posted this message on Facebook.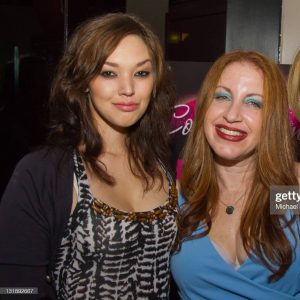 I got some very sad news last night that I am still processing. Valentina Vaughn @penthouse pet aka Tristan Kaufman passed away in March. I met her in 2005, introduced to by @iamralphsutton and shortly after was in the pages of the magazine and part of my family.

Everybody she met was not only struck by her beauty but her intoxicating, feline personality, humor and wisdom. She was a young lady who could have gone very far but always chose a lower key life. Tristan was one of those people with whom you can't go guns a blazing with, like a cat, you had to wait for her to make the move.

We would be between media bookings having a smoke break and while casually going en pointe (she went to ballet boarding school for 10 years) suddenly link her arm through mine and rest her head of my shoulder. For a moment. And then she would disengage and be her tough, blue steel Valentina. We kept in touch through the years, she always supported my endeavors outside of publicity and came to all of my book release parties. When her mother and my mother were sick at the same time we talked about the strange role reversal and made jokes through our pain. I wanted so much for Tristan, we once took a walk through Chinatown and I told her she could be anything she wanted to be, and she waved my ambitions for her away and said what she most wanted to be was a PTA Mom.

I said so get out of the strip club, meet a nice guy and be one. Sadly she didn't think it was worth pursuing because she was afraid of failure maybe, I don't know. I loved her, she was a good person and she called me on my shit especially when I'd get into manic mommy mode and she'd say, "Lainie just sit down and shut up already."
People lose touch, I kept asking to get together in recent years but eventually you just let go with the idea that this person will resurface again, as she always did out of nowhere. But she didn't and now she's gone.

I'm looking at our her last email to me and the subject was Reunion.

"Someday nice in Jerz we get together. Heading to the club tonight u gonna be around at all? How was the weekend for u?"
RIP you beautiful, unique woman I can feel your eyes rolling at me and saying, old news.
This memorial for porn star Valentina Vaughn was last updated on December 20, 2021 and was considered to be accurate at that time. If you see an error on this page please contact us and let us know.
During the span of their career, pornstar Valentina Vaughn was known as
Tristan Kaufman
Age at time of death: 38
See other porn stars who were born in: 1983
See other porn stars who died in: 2021