Veronica Moser
Ashley Moser, remains in critical condition at Aurora Medical Center. The 25-year-old was shot in the neck, and doctors have been unable to remove the bullet. She also suffered a gunshot wound in the abdomen.
Moser passes in and out of consciousness, asking about her daughter, Dalton said, and does not yet know that Veronica died.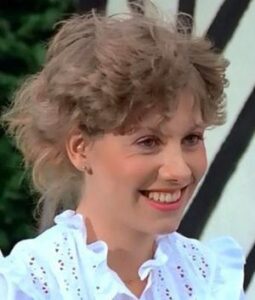 Moser, who was recently accepted to medical school, might recover with some use of her hands.
"They expect her to have some paralysis but don't know how extensive it will be," Dalton said.
Veronica was a comfort to her grandfather, who died two months ago after suffering from a terminal illness over the previous year.
"We were just rebuilding our family," Dalton said.
Personal Info

Stage Name
Veronica Moser
Profession(s)
Actress
Death
in Berlin, Germany  (cerebral hemorrhage)
Birthplace
Austria
Years Active
1982-2008
Tattoos
Right arm sleeve; left arm sleeve; red lips covering entire vagina; red lips covering left nipple; red lips covering right nipple (no tattoos in early movies)
Piercings
Left nipple; right nipple (no piercings in early movies)
This memorial for porn star Veronica Moser was last updated on March 22, 2021 and was considered to be accurate at that time. If you see an error on this page please contact us and let us know.
During the span of their career, pornstar Veronica Moser was known as
Claudia Cologne
,
Lady Veronica
,
Renate
,
Veronica Moser
,
Veronika Moser
See other porn stars who died in: 2020